Jen Knutson
baked goods, baking, blood sugar, bread, breakfast, cortisol, dessert, desserts, fibre, food and mood, food as medicine, gut health, hormone health, hormones, insulin resistance, Keto, low-carb, mental health, mental wellbeing, mood, nutritional medicine, oestrogen dominance, Paleo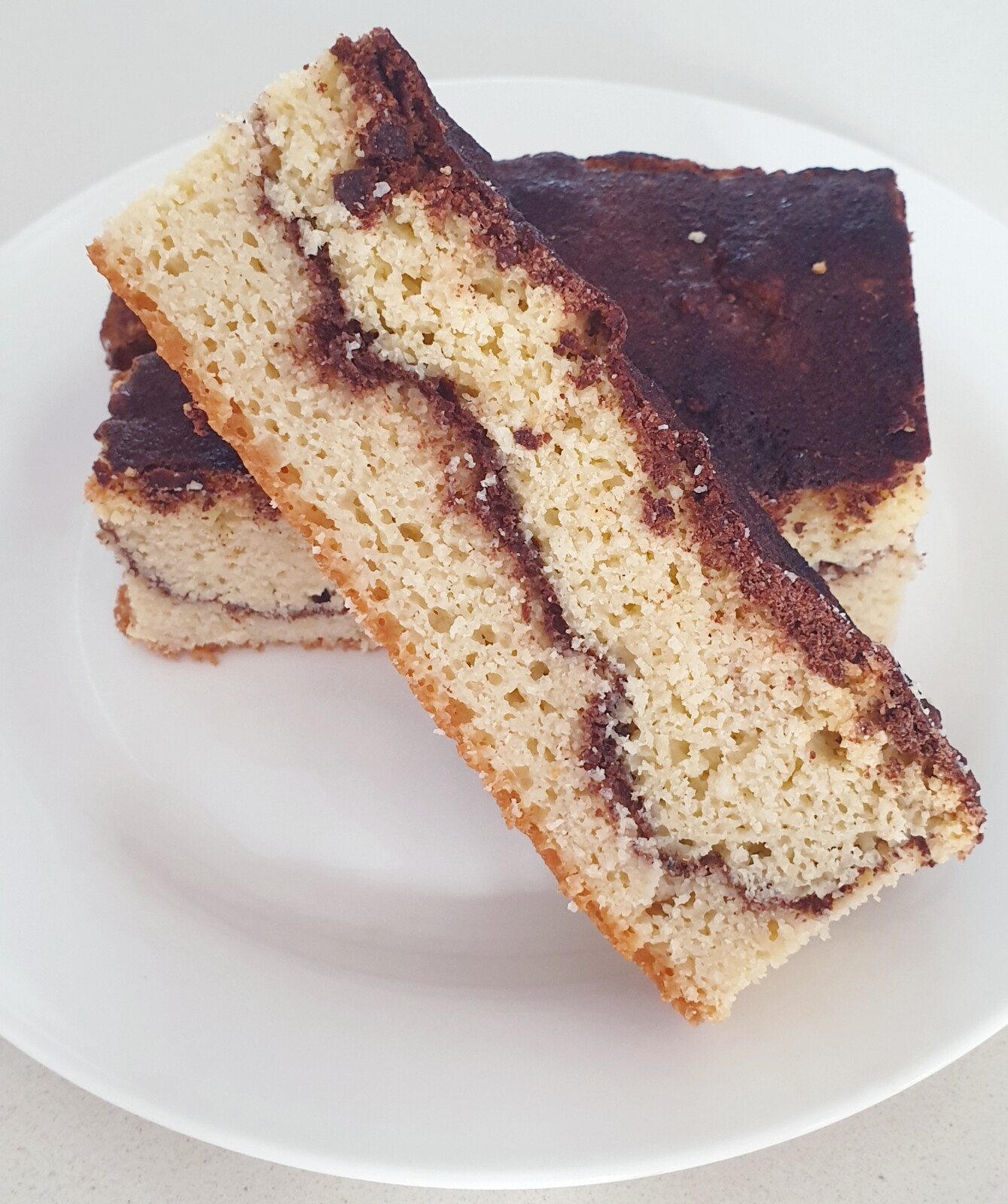 However, that is not the only reason I am playing around with nut free recipes. I know many schools don't allow nuts, so it is great to have some healthy baking alternatives for yourself and the kids.
Now, I am a massive fan of coconut flour. I have talked about why in several recipes, so I won't dive into that here - But, it really is my preferred GF flour to bake with...
Because it is just so dang good for hormone health!
I also love, love, love cinnamon.
Not only does it taste delicious, it helps to sweeten things naturally, and it helps regulate blood sugar! That is a huge win in my book, especially if you are someone, like me, with PCOS.
Blood sugar regulation is important for hormone health, energy, mood, mental clarity, preventing food cravings...and more!
It is a big reason I choose to eat and advocate for a low-carb diet.
But, I do realise that having some baked goods is a part of life, and that's cool! No need to ditch them when we can simply make them healthier and more hormone friendly, right?!
So, give this delicious cinnamon loaf a try! It is delicious warmed with ghee, peanut butter and Celtic sea salt...
Or even straight out of the fridge. Up to you!
*Pro tip: Sift your coconut flour before you mix anything with it to make your baked goods even lighter. Whisking your eggs really well before adding them to the mix also helps.
1/2 cup Natvia (or other stevia/erythritol combination or monk fruit)
1 Tbs Aluminum Free Baking Powder
1/2 cup Grass-Fed Ghee, melted
2 Tbs Cinnamon (I like it really cinnamony - you can reduce this)
1. Preheat oven to 180

°
Celsius.
2. Place Natvia, eggs, ghee, water, vanilla and salt in a mixer and blend until smooth.
3. Mix coconut flour and baking powder together.
4. Sift into Natvia mixture and stir with a spoon for 1 minute.
5. Set aside to allow the coconut flour time to absorb the liquid.
6. In a separate bowel combine the cinnamon mixture ingredients and thoroughly combine.
7
. Line am 8x8 baking tray with unbleached parchment paper.
8. Stir the coconut flour mixture well again, then pour half the mixture into the baking tray.
9. Sprinkle half the cinnamon mixture on top.
10. Pour the remaining coconut flour mixture on top.
11. Sprinkle the remaining cinnamon mixture on top.
12. Place in oven and bake for 15 minutes.
13. Turn oven down to 160

°

Celsius, cover loaf with foil (to avoid the top burning) and bake a further 45-50 minutes, until baked through.
14. Remove from oven, remove foil and let cool 5 minutes.
15. Remove from baking tray and let cool.