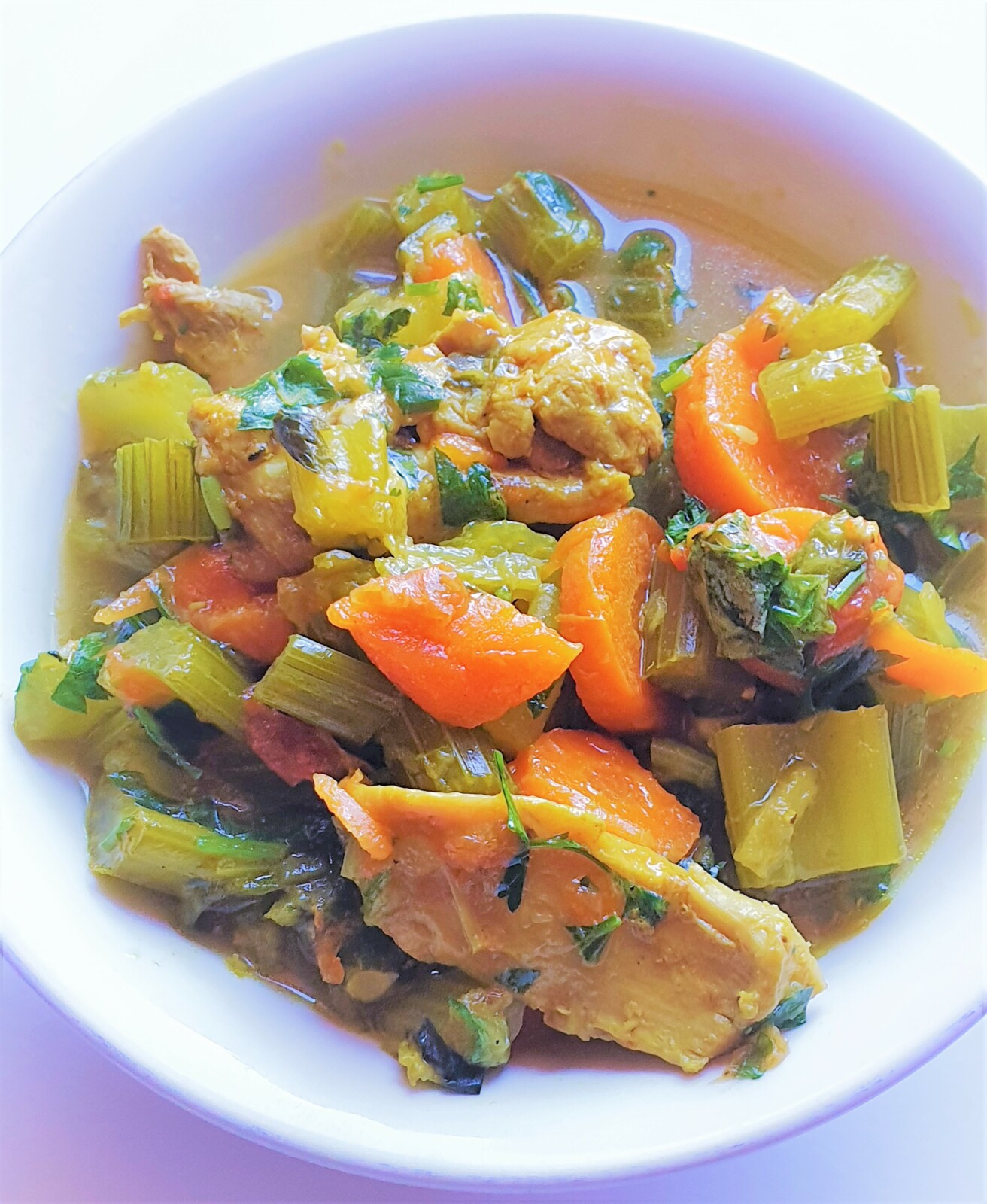 I love a good soup. They are so versatile, are nutrient dense and have a ton of health benefits! Plus, they can be quick and easy to make. One of the big reasons I love soup is they are nourishing and healing to the gut.
Gut health is vital to several things. For example, poor gut health is linked to a number of mood issues, including depression and anxiety. There are a couple reasons for that. First, about 80% of our serotonin in stored in our gut, so when that isn't functioning properly, then serotonin levels can be impacted. Second, when the microbiome is out of the ideal range – meaning the bad bacteria have outnumbered the good, then mood is impaired.

Another major reason poor gut health leads to poor mood is impaired nutrient absorption. If your gut is irritated and inflamed, they you cannot digest (breakdown) your food into small enough particles to be absorbed. Nutrient deficiencies can have a host of physical and mental health implications.
Soup is also great for people with gut issues because the food is already partially broken down, making it much easier to digest than raw food. What's particularly great about this soup is the bone broth because it is healing to the gut! It helps to seal it up, which is useful in cases of leaky gut.
Get as creative as you like with this soup. Add any vegetables that you want as the spices are very versatile. It is delicious with okra, beans and/or spinach. You can also chuck in whatever is leftover in your fridge. It is the perfect way to do a clean out and ensure you don't toss anything in the bin.
½ Brown Onion OR 2 Spring Onions

6-8 Cloves Garlic

6 Carrots

1 Head Celery

2 Zucchini

1 Tomato

2, 500g packs of Free Range Chopped Chicken Thighs

1 ½ tsp Organic Turmeric Powder
Celtic Sea Salt and Pepper to taste

One Bunch Coriander

One Bunch Celery

2 cups Filtered Water – You don't need more as the celery and zucchini release water and make a nice amount of broth
Finely chop the garlic and onion and put into a large pot

Rough chop the vegetables and add them to the pot

Place the chicken on top of the vegetables

Sprinkle bone broth and seasonings onto the chicken

Add boiling water

Cover pot and place on medium-high heat and bring to a boil

Once boiling, turn heat down to medium-low and allow to simmer about 15-20 minutes – or until the chicken is cooked. *Do NOT over simmer. You want the vegetables to still be a bit firm

Allow to cool slightly

Finely chop the herbs

Once the soup is cool enough, add the herbs and spring onion (if you chose that over the brown onion)

Mix everything together

Enjoy!
**You absolutely could add a few steps to this if you want to pull out a bit more flavour. For example, sauté the garlic and onion in a Tbs of extra virgin olive oil. Once that is browned, you can add the chicken until it too is browned – and then add your vegetables, spices, bone broth, etc. We really enjoy the quick version.