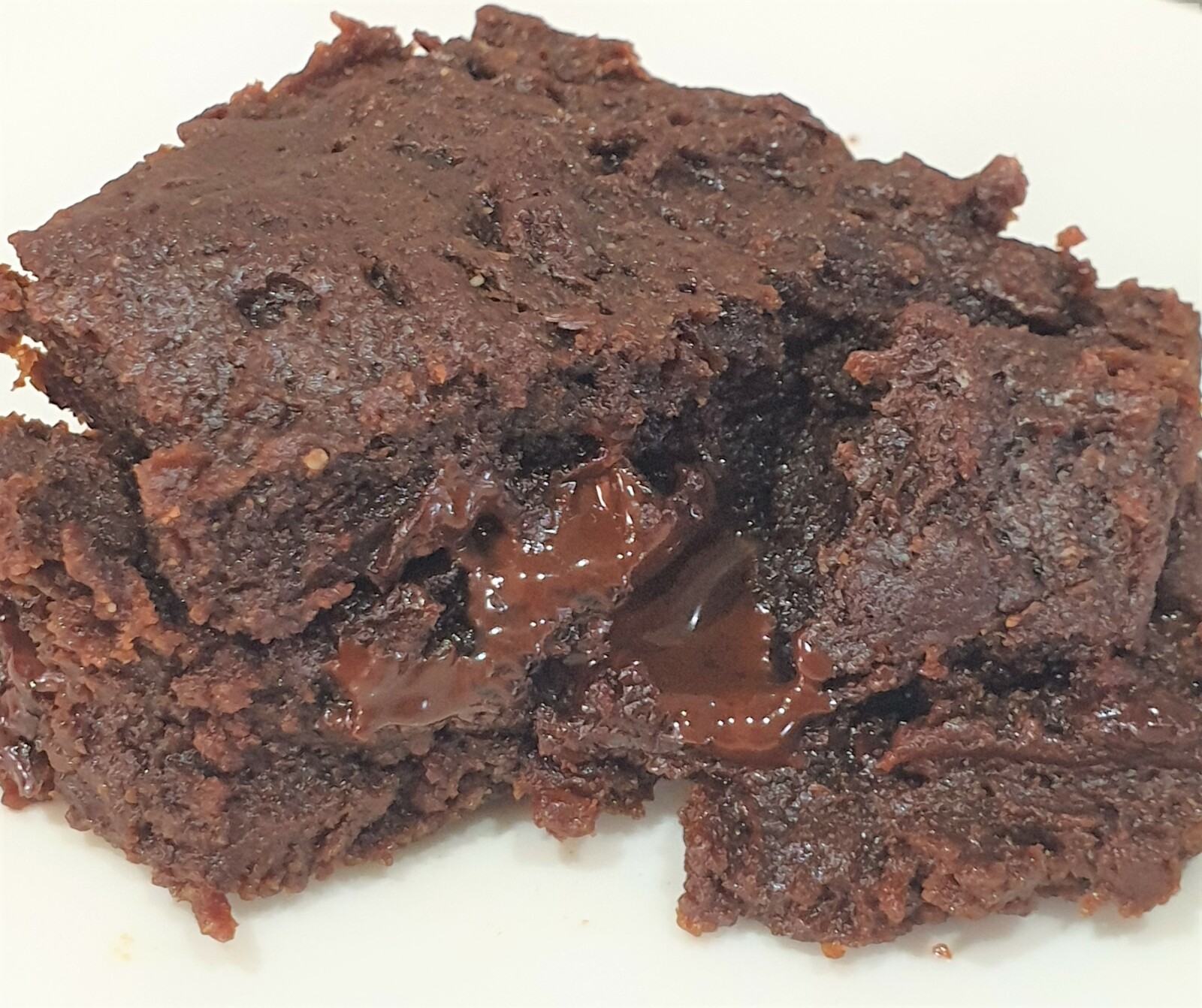 Brownies. Delicious, chewy, fudgey, rich, brownies. These are my absolute favorite dessert! I blame this on my oldest brother, who from the moment I was allowed to bake, has asked for brownies. Since he moved out for college (he is 10 years older than I am), each visit has included a batch of brownies. He doesn't even have to ask anymore lol! I dare say this tradition has been happening for over 20 years!
He was never into the cake-like brownies. Instead, he wanted them just cooked, so that the middle was gooey, and I have not been able to eat them any other way.
When I was changing my diet into a sugar-free one, I searched paleo/low-carb blogs for hours to find a recipe that looked comparable to a conventional brownie. I tried a few, and while I liked them, they never quite hit the mark for me. That is, until I did some experimenting in the kitchen and came up with these beauties!
They are very dense, but seriously good. Many recipes use almond butter, but I wanted to go for a more Nutella-esque flavor, so I used hazelnut butter. To help give the gooey texture, I add in chocolate chunks. Pure bliss if I do say so myself!
These are so good it is hard not to devour them all in one sitting. I have yet to make these for the brownie connoisseur, AKA my brother, but I have no doubt these would get his tick of approval.
Heat oven to 180° C.

Line an 8×8 glass baking dish with non-toxic baking paper and set aside.
In your electric stand mixer combine hazelnut butter, coconut milk, eggs, vanilla, and salt.

Add in the cacao powder and Natvia and mix again.

Chop the Lindt chocolate into small chunks and stir in by hand.

Bake 22 minutes. They will be just cooked, but they will harden as they cool.