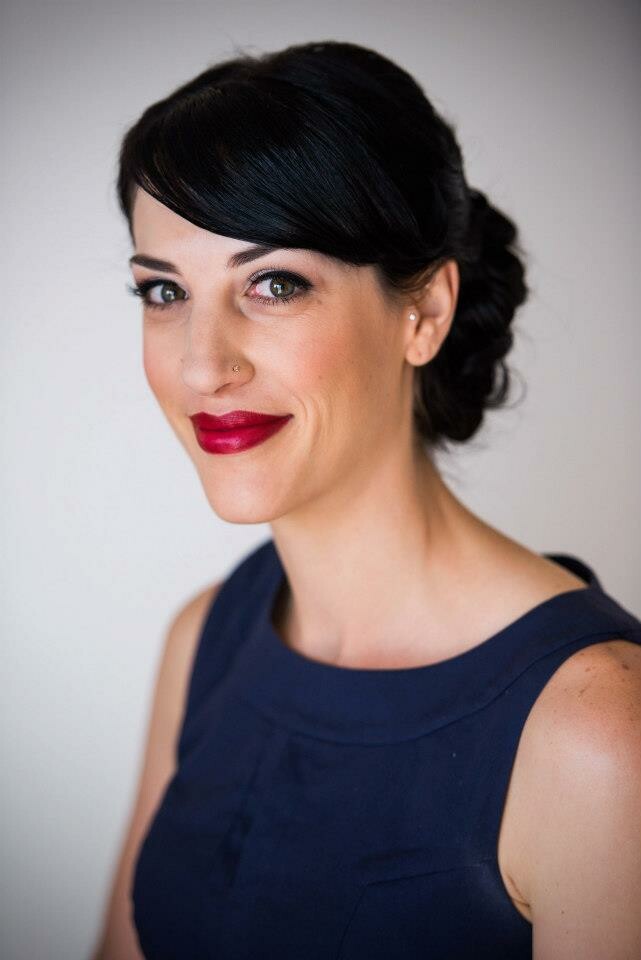 Hello! Thank you for popping by! I'm Jen. I am a Naturopath, Nutritionist, and an advocate for natural ways to support physical and emotional wellbeing. Oh, and I'm a CEO!
My journey originally started in Psychology. You see, when I was 16 my father took his own life after suffering years of a debilitating gambling addiction. I did a Bachelor's in Psych as I wanted to understand why he made the choices that he did. I also wanted to ensure that I never went down that path and could help those suffering as he did. I loved it so much I went on to do a Masters.
It was during that time that I got sick. I'm talking woke up one morning and couldn't get out of bed, sick. For many years I felt helpless and frustrated!
Let me back up for a second. Prior to this, life consisted of pain and fatigue. I had digestive issues and IBS from childhood. Through my teens and early 20's I was getting 2-3 migraines a month around my cycle and headaches more than half the month. My periods were very painful – I had to miss work or school the first 1-2 days. I would literally lie on the floor or the bed curled in the foetal position and cry from the pain. I would take 1-2 packs of Nurofen each month and still didn't get much relief.
Then, at 26, my period stopped altogether and things went downhill fast! For the first time in my life I was feeling apathetic and overwhelmed. Over the course of the next two years I was diagnosed with a host of conditions – are you ready for the laundry list? The first diagnosis was PCOS. I was told that I was infertile, that I would never have children and that IVF wasn't an option for me. I was also told that I was pre-diabetic, that my liver was worse than an alcoholic's (and I don't drink), that I had migraine disorder, vertigo, and adrenal fatigue. The cherry on the cake was a diagnosis of Hashimoto's at 28.
I was in complete and utter shock. I couldn't fathom that a 28-year-old Personal Trainer, who looked fit and healthy on the outside, could be in such disarray on the inside.
Over the two years I saw five doctors and a Naturopath and nothing improved.
And then one day a friend and I got in touch. She told me to change my diet and take specific supplements. I figured I had nothing to lose, and so I did! I went onto a low-carb diet and was taking upward of 30-40 pills a day…and guess what?! Three months later my period started!! How incredible is that?!
Over the next two years all of my health ailments rectified! Well, all except my Hashi's – more on that in a minute. My cycles became clockwork, they were manageable, the migraines and vertigo disappeared and my liver and blood sugar levels returned to the normal range! How exciting is that?! The best part, I can now have children should I choose! Having that option is incredible!
Of course, I was so excited and inspired that I had to go to school and study Nutritional Medicine and Naturopathy.
Now, let's talk about my Hashi's. That only went into remission when my toxic load was decreased. That was a lightbulb moment for me and the moment I got fired up to share with others the importance of leading a low-tox life. I love educating people where toxins are found, what impact they have on physical and emotional wellbeing, and what products to replace them with to support their wellbeing.
I sincerely believe that many of my health issues would not have presented if I were living a low-tox life. My Hashi's has been in remission since I was 31 and I am so proud to say that! Praise God!
Life is so different to what it was 10 years ago. I have the energy and the mental capacity to engage in life! I am present and am thriving. Oh, and I laugh! I actually laugh out loud, something that eluded me for many years.
I am happy and healthy and it is my mission to help YOU be the happy, healthy person you are meant to be!
I would love for you to join our exclusive community and learn how you too can find freedom from physical and emotional barriers. I look forward to seeing you there!