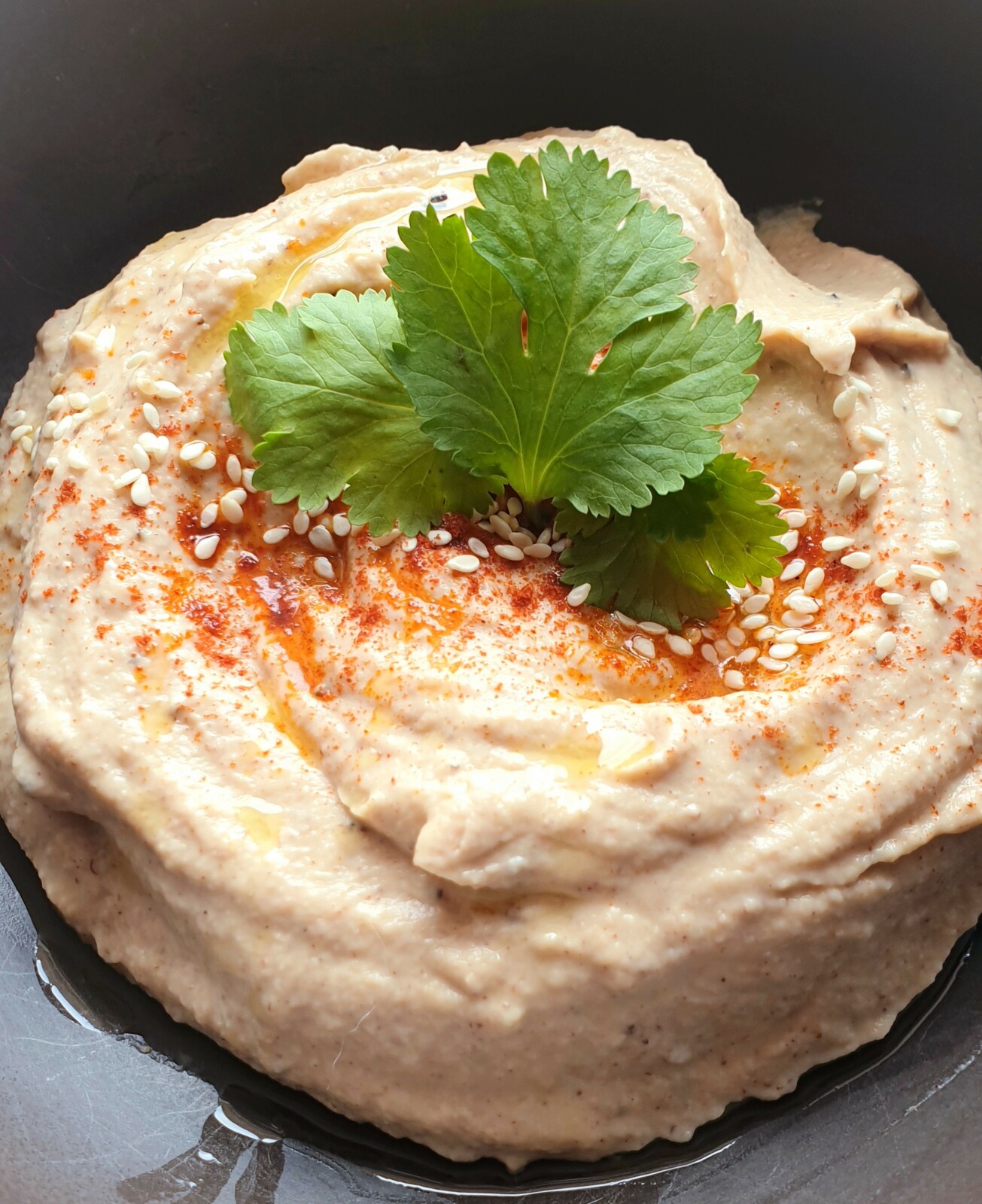 Since becoming a Nutritionist, one of the common things I hear from people is they struggle with snacks. That is, they don't know what to eat, or they run out of ideas really quickly and become bored.
Well guys, I got you! This roasted cauliflower and garlic hummus is delicious! You can smear it onto a seed cracker with some tomato or serve yourself a bowl and grab some vegetable sticks to dip in it. I personally love red capsicum, cucumber, celery and carrot...but the choice is yours!
I wanted to make a low-carb version of hummus as a low-carb diet has been shown to be beneficial for hormone conditions. That meant I needed to swap out the chickpeas for something else. Enter the humble cauliflower. Isn't this vegetable one of the most diverse?! It blows my mind!
I digress. Another reason I wanted to ditch the chickpeas is they can be very difficult for many people to digest. Gut health is where it is at for physical and emotional wellbeing, so I like to ensure I do everything I can to support it.
Whip this bad boy up and let me know what you serve it with. Enjoy!
1 Head Cauliflower

3 Large Cloves Garlic

1.5 Tbs Tahini

1/4 cup Extra Virgin Olive Oil

1 Lemon

10 drops

Young Living Lemon Essential Oil

1 Tbs Filtered Water

1 tsp Celtic Sea Salt

1/2 tsp Cumin

Black Pepper to taste

Pinch Sweet or Smoked Paprika to garnish
Heat oven to 200° C.

Line an 8×8 glass baking dish with non-toxic baking paper and place cauliflower and garlic cloves in.

Drizzle with extra virgin olive oil. Season with Celtic sea salt and pepper.

Bake 30 minutes or until fully roasted and soft.

In a high speed blender or food processor, add all of the ingredients except the paprika and sesame seeds.

Blend until smooth.

Scoop from the blender or food processor and garnish with paprika and sesame seeds