Jen Knutson
Dinner, emotional health, emotional wellbeing, food as medicine, hormones, inflammation, Lunch, Main, mental health, mental wellbeing, mood, nutritional medicine, physical health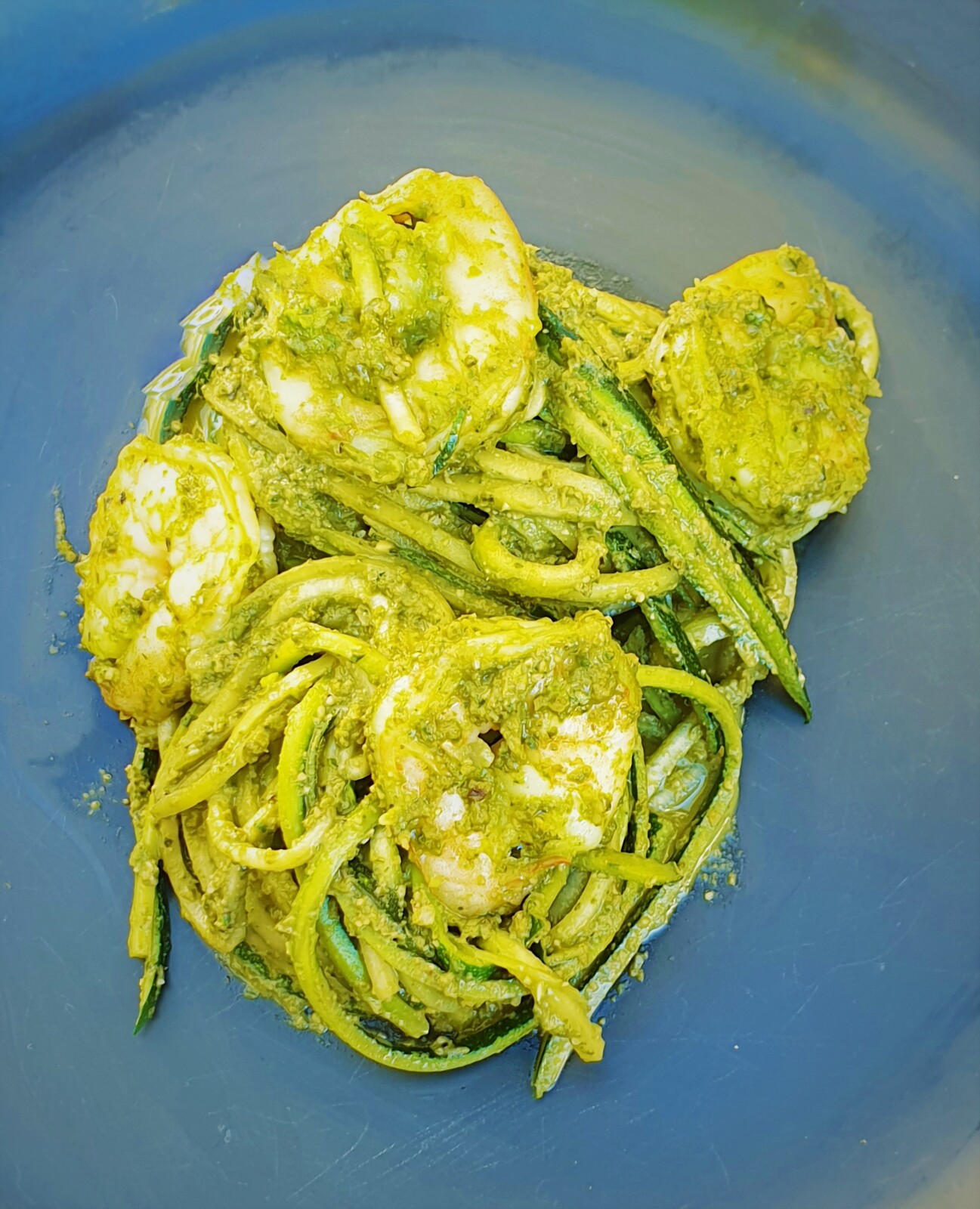 After two years of being without a period and getting a laundry list of other diagnoses, I was over it. When my friend and mentor told me to go on a low-carb Paleo type of diet to support my hormones, I did...but I cried. For three months. I literally mourned food. I am half Sicilian so bread and pasta were an every day staple for me. But guess what? Things got easier in that time and my health really started to improve!
Three months into eating this way, changing my lifestyle and taking targeted supplements, my cycle started again! It took another two years to where my cycles became clockwork, but it was worth it. I was told I would never have children because of the PCOS and associated amenorrhea and anovulation -- but now I can have children should I choose to! If that isn't a blessing, I don't know what is!
The changes that I saw to my physical and emotional health have helped me stay on track for nearly a decade. Zoodles are such an easy swap. I used to dream about pasta, but now I wouldn't even think about eating it. For me, it is the sauce that is the delicious part, not the pasta. Zoodles make it super easy to enjoy the sauce in a hormone - and mental health - friendly way.
I can't wait to hear how you like this dish!
Celtic Sea Salt to Taste

Cracked Black Pepper to Taste

500g Raw Prawns - Deveined & Tail Off

2 Tbs Extra Virgin Olive Oil

60g Basil Leaves

50g Pepita

2-3 Cloves Garlic

1/4 cup + 2 Tbs filtered water
In a Vitamix or other high speed blender, add the basil, pepita, garlic cloves, 1 Tbs olive oil, filtered water, salt and pepper.

Blitz until combined into a sauce. I like to leave it a little chunky, Taste and adjust seasoning as needed.


Use a julienne peeler to make the zoodles. Set aside and season with Celtic sea salt.

Heat a large pan on high-heat.

Once hot, add

1 Tbs olive oil to coat the bottom of the pan.

Add the prawns and season with Celtic sea salt and cracked black pepper.

Once halfway cooked, add the zoodles to the pan to slightly cook them.

Continue to cook the zoodles and prawns until the prawns are fully cooked.

Add the pesto to the pan and mix well.

Enjoy!